About Advantage Irrigation
Advantage Irrigation LLC began in 2001
Advantage Irrigation LLC began in 2001. We have thrived and continue to grow and develop as a community company. For years, we have demonstrated an understanding of the importance of the little things and have refused to finish our work until each detail is to your liking. Other irrigation services focus only on overall completeness, dismissing small aspects that may seem insignificant. We believe that no detail is too small to perfect. With the Advantage Irrigation Systems Rochester NY team, you will receive high-quality and thorough service that other irrigation services cannot match.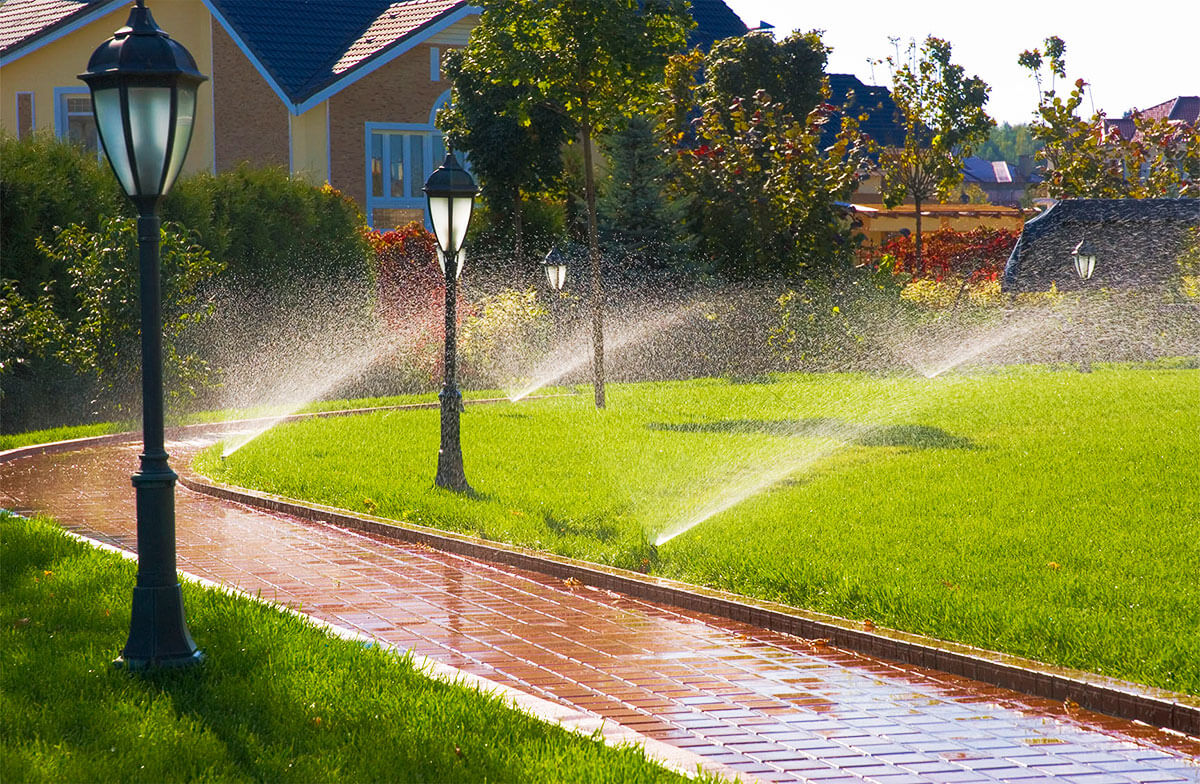 Along with our love of details, our prioritization of customer service has led our company to succeed and develop, surpassing numerous other irrigation system companies in Rochester New York. Before beginning the process, we will take the time to talk with you and get to know you. We believe that providing quality Irrigation service requires more than an analysis of the lawn and list of irrigation needs. Our company knows that understanding each client as a person is the key to a successful project and a positive experience together.
Why Choose Advantage Irrigation Systems Rochester NY
At Advantage Irrigation Systems Rochester NY, we will treat you as an individual, not just another lawn in our books. Some irrigation services do not prioritize developing personal connections with their clients and focus only on finishing a project and moving to the next one as soon as possible. No matter how many clients we have, we will always give each one personal attention, so that we can best fit their needs. Each member of our crew enjoys conversing with clients and getting to know you outside of your irrigation service requests.
We will check in with you as the project goes on to be sure that you are still happy with the work we are doing. If you have any reservations or desired changes, we want to hear them, so we can give you the best service possible. Additionally, we encourage you to contact us after a project if there is anything that's left you dissatisfied or with more questions. We will not abandon you after we finish the project. It is this care and compassion for customers that has led many people to choose our team for their irrigation needs.
Rochester NY Back-Flow Testers
We have people on our Advantage Irrigation crew that are certified New York State back-flow testers. Back-flow occurs when water from an irrigation system flows back in, bringing with it pollutants and contamination from things that are around the output source. Fertilizer, animal waste, pesticides, even insects can come into your home through back-flow. A cross-connection, a link between a pipe with drinkable water and a pipe with contaminated water, can often suck this waste water back into a system. Contaminated water sources include cooling and fire suppression systems and sewage lines.
Clean water is becoming harder and harder to come by and many people across the country are consuming and using polluted or unclean water on a daily basis. Poorly installed irrigation systems and defective parts can contribute to water problems. Not only is it a serious health hazard, but back-flow is also a complicated and sometimes expensive issue to remedy.
The certified members of our irrigation crew understand what causes back-flow, what back-flow leads to, and how serious of a problem it is for any home or facility. With our high-quality work and our back-flow knowledge and certifications, we can help ensure that dangerous pollutants do not contaminate your system and threaten the purity of the water in your home.
Irrigation Experts You Can Trust
By choosing Advantage Irrigation LLC, you are picking an experienced team with a passion for people; we'll do everything possible to help create your dream lawn.
We offer a variety of services for lawns of all shapes, sizes, types, and terrains. Our capabilities and resources allow us to do installations, sprinkler system startups, repairs, winterizations, and consultations.
Location
2782 St Paul Blvd
Rochester, NY 14617
Schedule a Free Consultation