Rochester NY Irrigation Services
At Advantage Irrigation, we offer a variety of services
You can hire us to complete multiple projects, making the process of perfecting your lawn exponentially easier for you. Our crew has a thorough understanding of each aspect of irrigation and utilizes that knowledge to provide you with fantastic work in numerous Rochester NY Irrigation Services.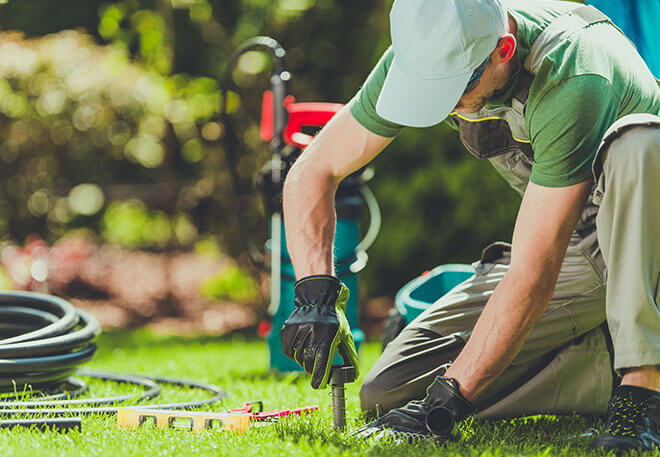 Irrigation Installation
The Advantage Irrigation crew has installed hundreds of irrigation systems in many different kinds of lawns, advancing our knowledge with each project. Before we begin working, we will conduct a thorough analysis and investigation of the state of many aspects of your lawn, including:
Soil type
Water source
Property lines
Microclimate variations
Elevation variations
Much more
We will not start installing until we understand everything about your property, because we believe that beginning without a reliable plan is a serious blunder and can cause severe and expensive issues for you.
Using the information, we learn in the analysis of your property combined with conversations we have with you about what you are looking for, we will create a plan for your property. Our team works seamlessly together, and it shows in the high-quality work we do for our installations. We will work efficiently without rushing through each step.
We are flexible with an expansive understanding of irrigation systems. Contact us with your specific aspirations, and we will do all we can to brainstorm an optimal plan of action for you.
Sprinkler System Startup
During severe Northeastern winters, many irrigation systems suffer damage. At Advantage Irrigation, we understand how important it is to get your sprinkler system up and running as soon as possible so you can start restoring your property to its former glory after the snows pass.
Our crew is willing to come to your home to help you set up your sprinkler system. Some things we could do for your sprinkler system include:
Restoring pressure in the main line
Programming the control
Thoroughly checking all zones
Performing necessary repairs to sprinkler heads
Straightening sprinkler heads
Replacing sprinkler heads damaged by plows or other snow vehicles and machinery
Resetting your rain sensor
Instead of needing to fumble with controls and pressure lines, call Advantage Irrigation LLC, and we can get everything ready for you.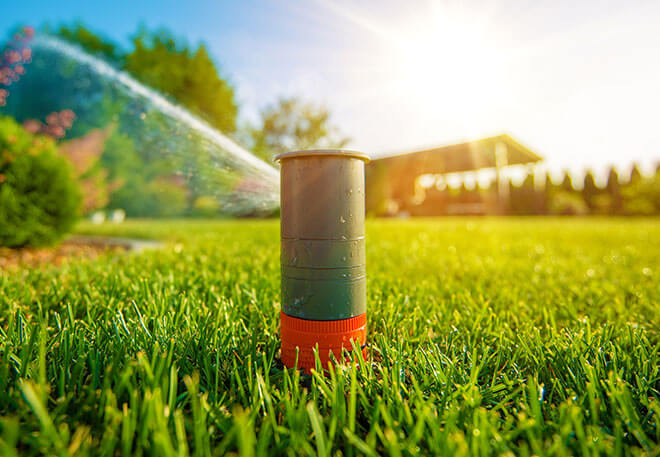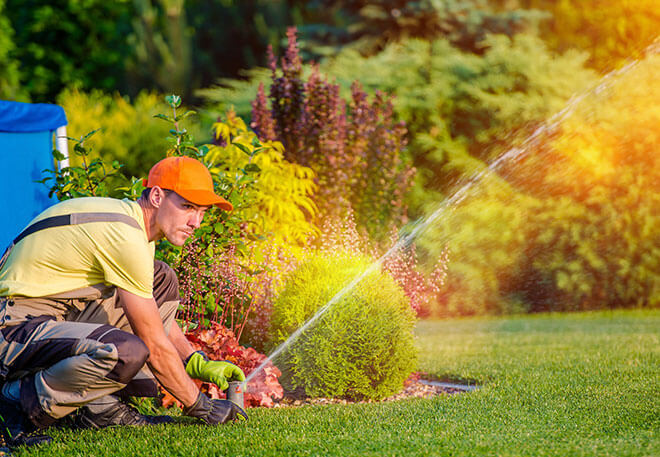 Irrigation System Repairs
Not only can we install irrigation systems, we can repair them. Even if we did not install the system, we can go through it and fix any issues.
Without proper training, it can be extremely difficult to determine what is causing your irrigation system to malfunction. Each system has numerous parts and numerous ways that each one could break or be defective. Each member of our crew has the training and knowledge to diagnose a problem and determine the best and most efficient solution.
We can come to your property and complete the repairs quickly, so your irrigation system can get back to normal as soon as possible. We have the necessary equipment to complete almost any repair effectively.
Sprinkler Winterization
New York winters can be brutal. Irrigation systems are just one of the aspects of your property that can suffer serious damage. Advantage Irrigation can winterize your lawn to prepare you for the cold weather.
Winterization includes shutting off the system and removing all the water, which is especially vital, because water left in the lines will freeze and cause the lines to burst, an issue that can lead to time-consuming and expensive repairs in the spring. Ridding the system of any water involves a large, strong compressor to force out every last drop.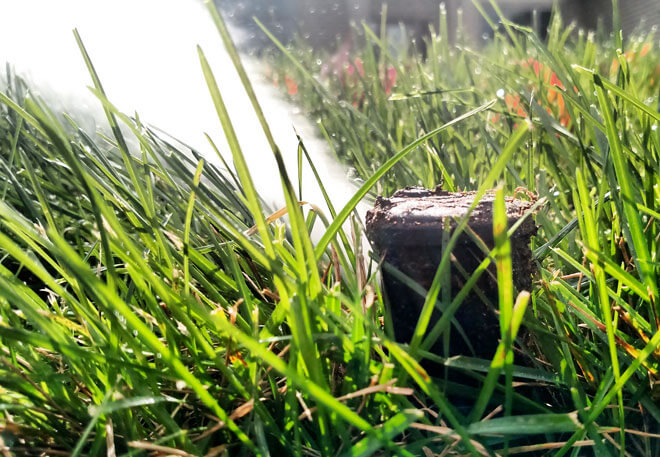 With Advantage Irrigation's winterization services, your system will be ready to survive the winter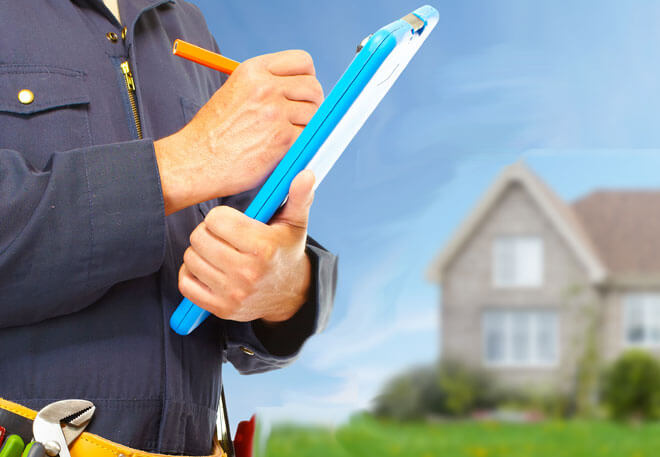 Irrigation Consultation
Taking on an irrigation system project is a serious undergoing that can have an impact on your entire property. If one thing goes wrong, your whole lawn will suffer the consequences. Too many irrigation companies only offer repairs and installations without providing people with the opportunity to brainstorm, collaborate, and consult about their irrigation needs. Advantage Irrigation LLC offers consultations, so you can be completely sure about what you want and need for your lawn.
Certified Back-Flow Testers
We have New York State-certified specialists in back-flow testing who can help make sure you do not have pollutants in your water. Back-flow occurs when water in an irrigation system flows back in, bringing with it contamination such as fertilizer, animal waste, pesticides, and insects. Visit our About page on this website for more information about the history, experience, and abilities of the Advantage Irrigation team.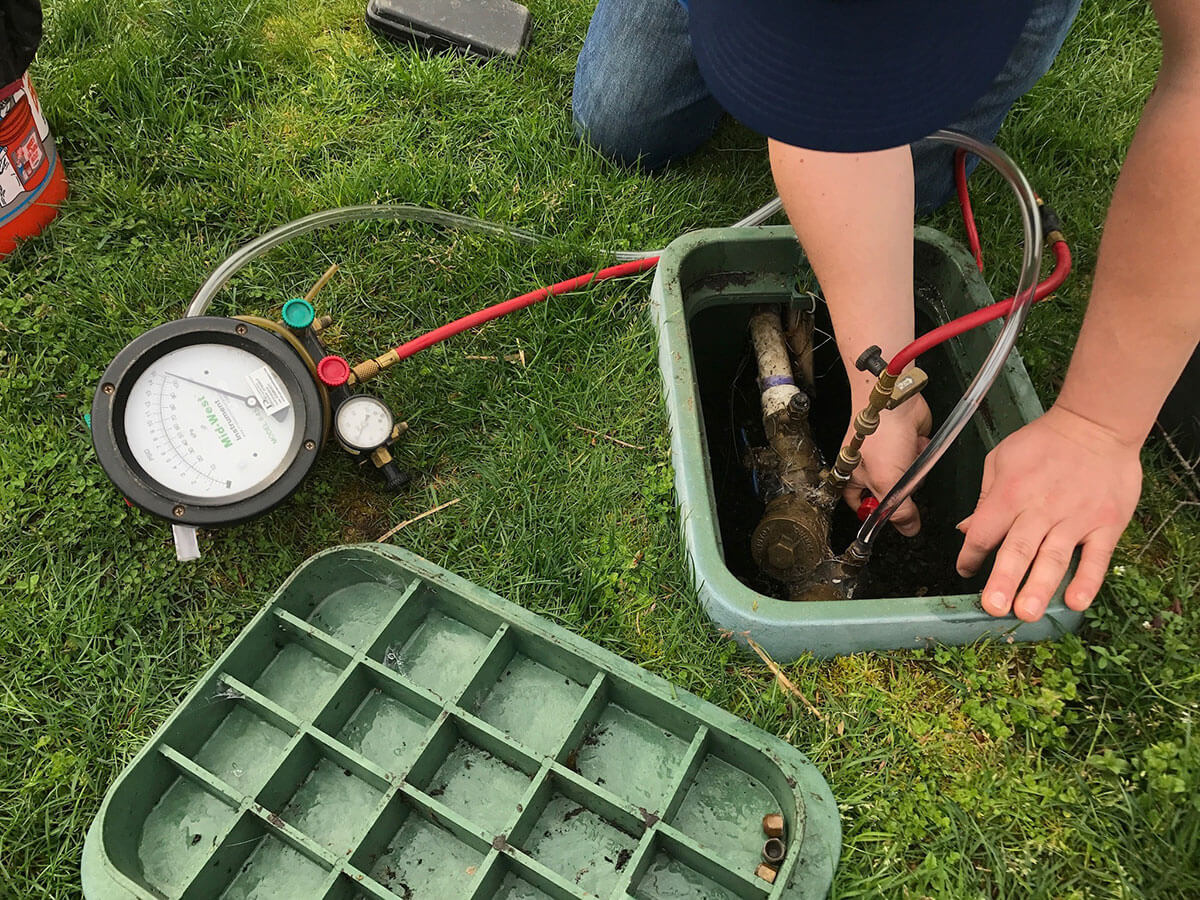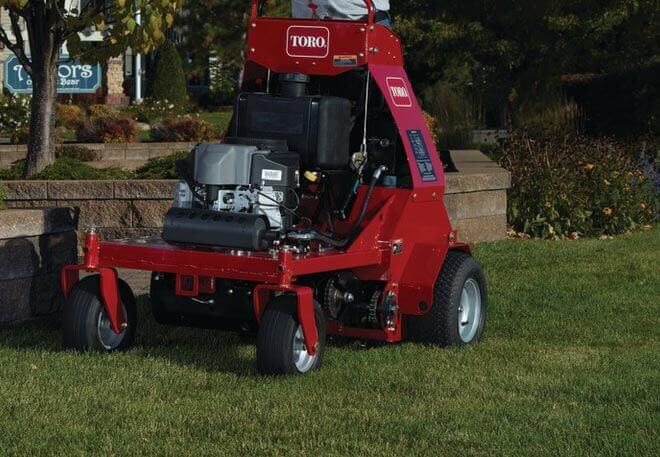 Lawn Core Aeration & Overseeding
When you're trying to create the best possible environment for your lawn, aeration is a perfect procedure to help prevent compacting of soil and open the way for new seeds to take root. When combined with overseeding, it's possible for your lawn to naturally thrive and crowd out weeds from taking root. If you're ready to perfect your lawn, count on the Advantage Irrigation crew to conduct aeration and overseeding services skillfully and efficiently.
Irrigation Experts You Can Trust
By choosing Advantage Irrigation LLC, you are picking an experienced team with a passion for people; we'll do everything possible to help create your dream lawn.
We offer a variety of services for lawns of all shapes, sizes, types, and terrains. Our capabilities and resources allow us to do installations, sprinkler system startups, repairs, winterizations, and consultations.
Location
2782 St Paul Blvd
Rochester, NY 14617
Schedule a Free Consultation