Proudly serving Western NY, since establishment in 2001
Advantage Irrigation LLC is one of the best irrigation lawn sprinkler systems Rochester NY, ever since its establishment in 2001. We understand what Rochester lawns need to thrive. Our crew has the ability to service and work on lawns of all types and sizes. Customers reach out to us for everything from small residential yards to full golf courses. We are always more than willing to take on new projects; our team members are excited to further their knowledge and experience in irrigation systems.
What Sets Advantage Apart From Our Competitors
Our crew maintains a ceaseless attention to detail and a refusal to call a project complete until it looks absolutely amazing – qualities our clients continue to appreciate as the years go on. Our team will go above and beyond for your property. We will not settle for client satisfaction – we want all of our clients to be extremely excited about their new lawns and irrigation systems. From our crew in the field to administration in our office, the entire Advantage Irrigation team communicates well and knows how to work together as an efficient unit that produces amazing lawns across the Rochester area.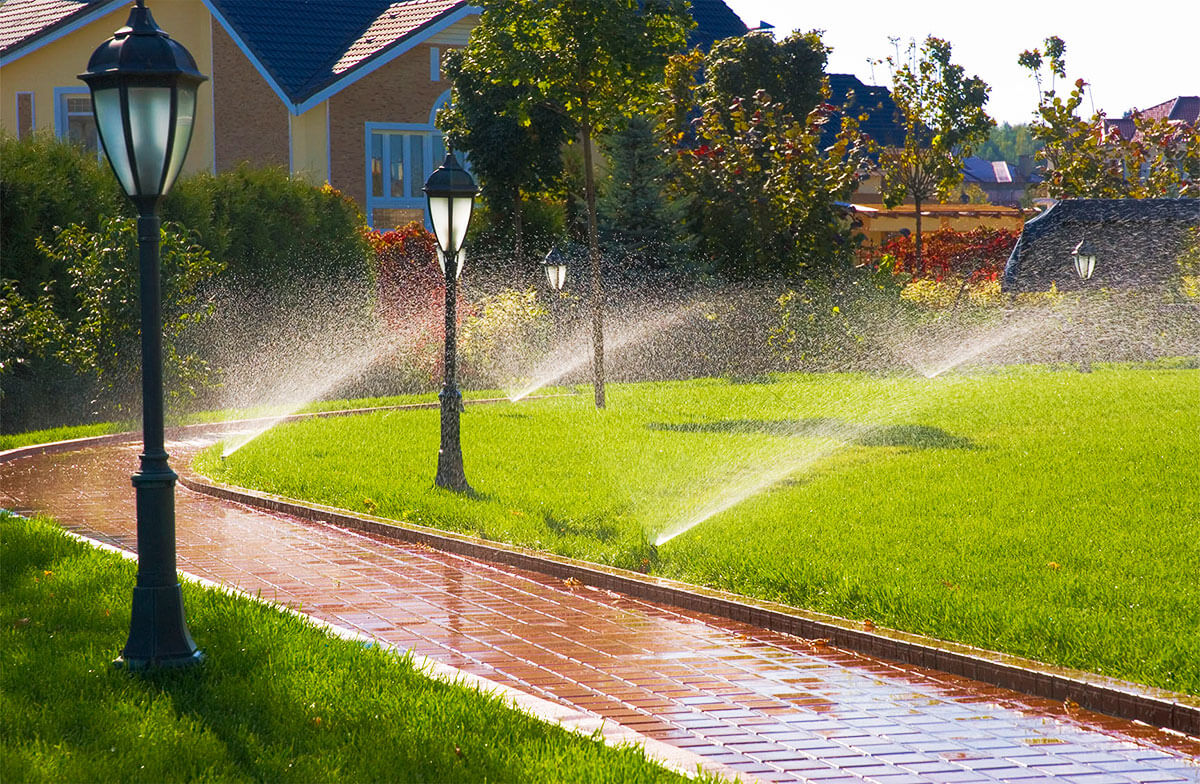 Customer service is a top priority for us
Many irrigation companies do not take the time to develop personal relationships with their clients. The Advantage Irrigation team cares about your wants and needs and strives to provide you with the best experience possible. During our 17 years in business, we have helped hundreds of clients and worked tirelessly to make sure that each one is thrilled with the results of our work.
Rochester NY Irrigation Services
At Advantage Irrigation, we offer a variety of services. You can hire us to complete multiple projects, making the process of perfecting your lawn exponentially easier for you.
Advantage's Edge
We try to continue educating our team members, so everyone stays up to date on the latest irrigation trends and news, keeping us on the cutting edge of irrigation advancements across the country. Our team believes that one of the keys to being effective in the irrigation industry is to never stop learning. Our growing knowledge of irrigation systems make us an invaluable resource for keeping your property looking pristine.
Certified Back-Flow Testers
We have New York State-certified specialists in back-flow testing who can help make sure you do not have pollutants in your water. Back-flow occurs when water in an irrigation system flows back in, bringing with it contamination such as fertilizer, animal waste, pesticides, and insects. Visit our About page on this website for more information about the history, experience, and abilities of the Advantage Irrigation team.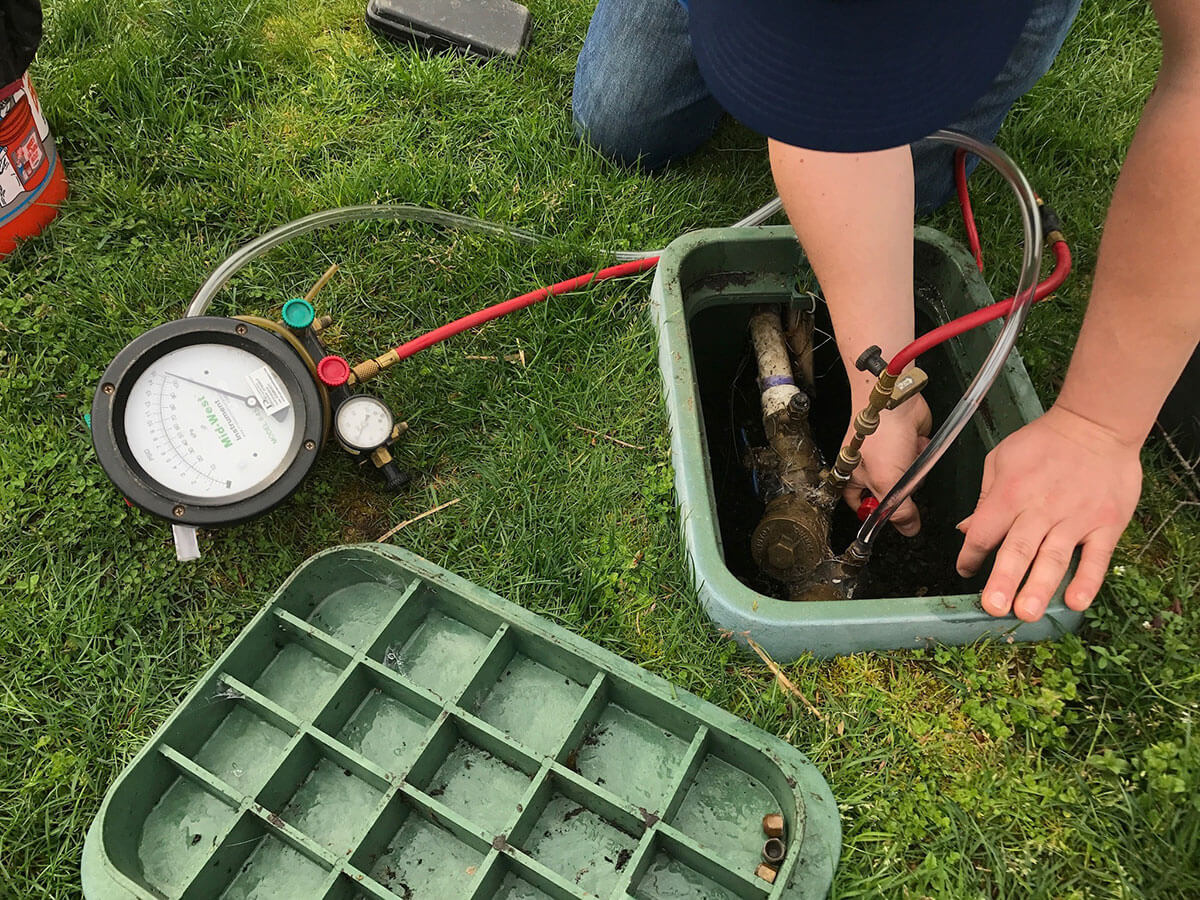 We focus on Rochester lawns, so that we can hone our skills, knowledge and experience to provide the ideal service to all the people and properties in the area. See what our satisfied customers have to say.
"Bobby first installed our irrigation system in 2009. As our needs have changed, he has come back to add a zone in 2011 and to rearrange some other zones in 2013. He also performs yearly maintenance on our system.
Bobby has always been very focused on meeting our needs. He is very responsive by phone and text messaging. He answers texts and returns calls promptly. He is flexible in meeting our schedule and needs and is always very helpful. He and his crew always do a great job with minimal damage to the lawn They clean up thoroughly when finished. Bobby also prices his work very fairly and completes jobs as scheduled."
"Bobby and his team installed our sprinkler system in 2003. At the time he had the best price and his installation was very efficient and very high quality. Since then they have started up our system each spring and winterized it each fall. They have also made a few repairs to sprinkler heads we damaged.
Bobby and his team are very easy to work with. They respond promptly to every request. It is very easy to schedule the work. They always arrive right on time and complete the work in an efficient manner. I have been especially pleased with the effort they put in each spring to adjust all of the sprinkler heads to ensure the correct coverage of all parts of the lawn."
We offer a variety of services for lawns of all shapes, sizes, types, and terrains. Our capabilities and resources allow us to do installations, sprinkler system startups, repairs, winterizations, and consultations.
Location
2782 St Paul Blvd
Rochester, NY 14617
Schedule a Free Consultation